Alexander Shipachev
Director for Development and Heat Energy Business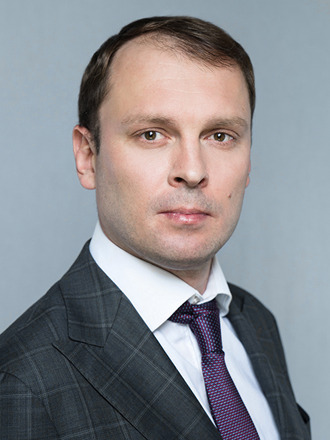 Born on April 19, 1980 in Bratsk, Irkutsk region.
Education
Alexander Shipachev graduated from Bratsk State Technical University with specialization in Power supply.
МВА degree of the Lomonosov Moscow State University Business School.
Professional background
2002–2005
Operator of 6th category hydro-units, Production Supervisor of Electro technical Unit of Bratsk Hydroelectric Power Plant of JSC «Irkutskenergo».
2005–2008
Manager of Power Engineering Department, project Boguchansky Energy and Metallurgical Association of JSC Russian Engineering Company (JSC RUS-ENGINEERING).
2008–2010
Project Manager of Group of Projects of Heat Generation in the Energy Division, Project Manager in the Engineering and Construction Division of RUSAL Unified Company.
2010–2011
Deputy Director of Irkutsk branch of JSC EurosibEnergo-Engineering.
2011–2013
Director for Business and Innovative Technologies Development at JSC Irkutsk Power Grid Company.
2014–2016 
Deputy Director General for Power Industry at Glavmosstroy Corporation.
2016–2019 
Head of Directorate for Perspective Development and Heat Supply Business at Gazprom Energoholding LLC.
since 2019
Director for Development and Heat Supply Business of Gazprom Energoholding LLC.