Second power unit of Grozny TPP comes onstream
Power Unit No. 2 of the Grozny Thermal Power Plant (TPP) was brought into operation today during the annual General Shareholders Meeting of Gazprom. The power unit is the final facility in the Gazprom Group's ambitious program for the creation of new capacities under its capacity supply agreements (CSAs).
A teleconference was held between the Meeting participants and the Grozny TPP, with Ramzan Kadyrov, Head of the Chechen Republic, and Denis Fyodorov, Director General of Gazprom Energoholding, present at the facility's premises.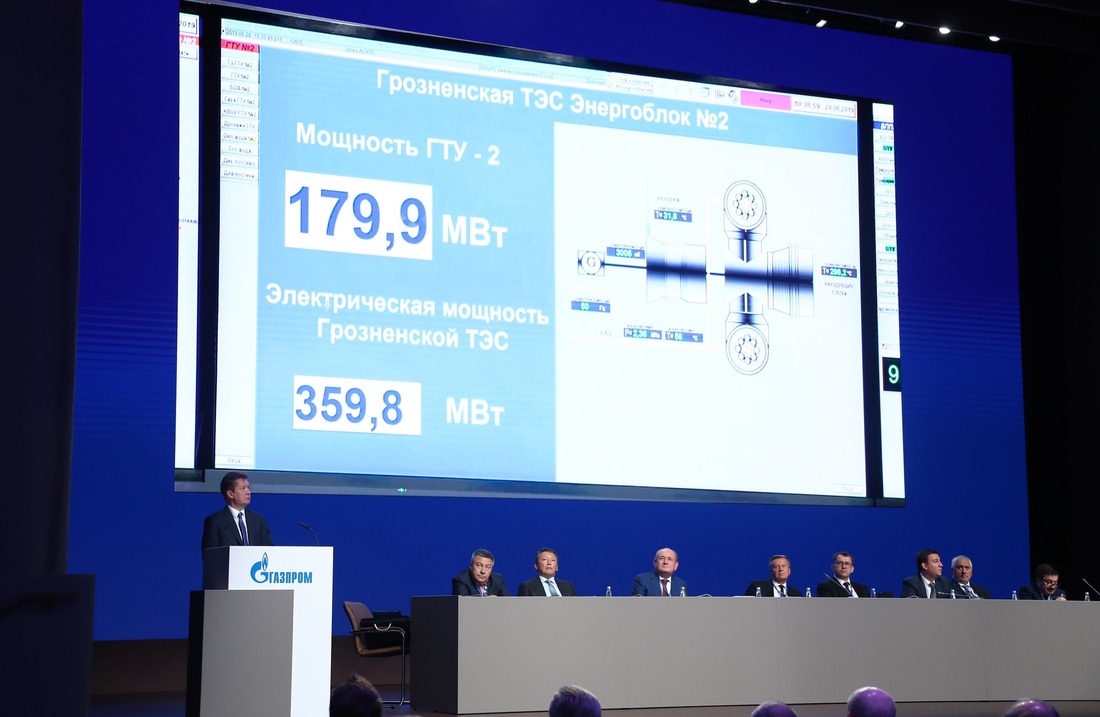 Alexey Miller (left) at teleconference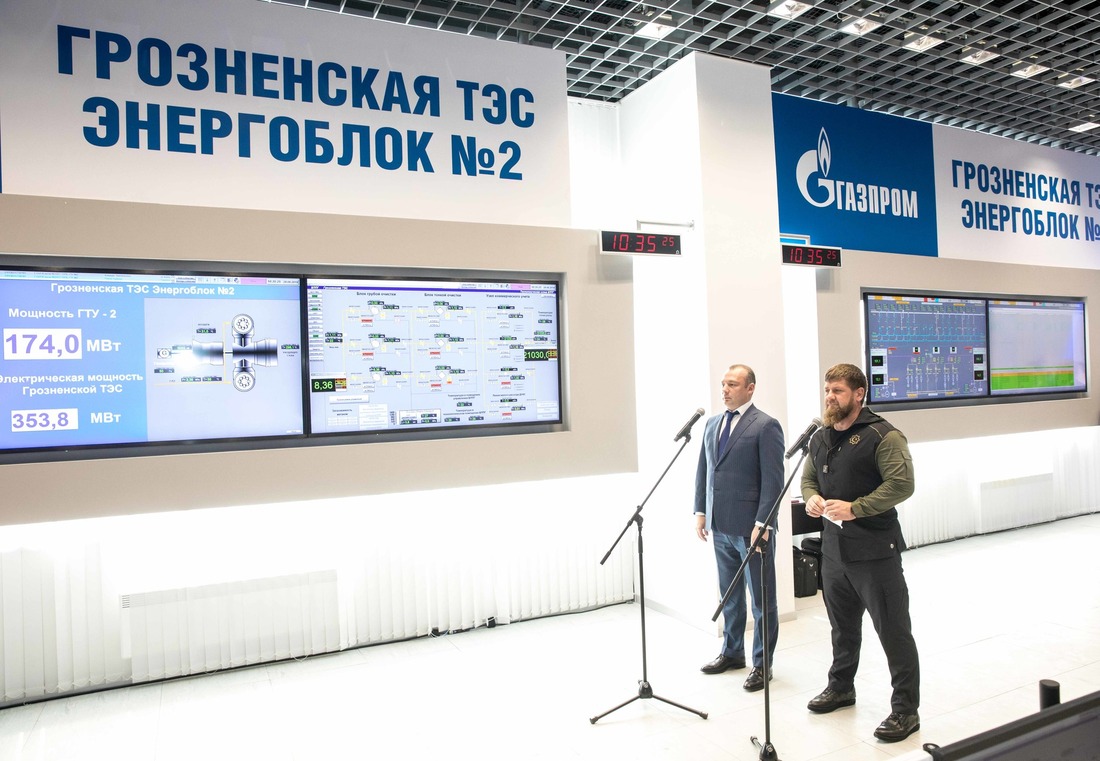 Denis Fyodorov and Ramzan Kadyrov at teleconference
Power Unit No. 2 has a capacity of some 180 MW. The aggregate installed capacity of the TPP has thus reached its design value of approximately 360 MW.
The new power plant, which is consolidating the stability of southern Russia's energy system, will satisfy the electricity needs of the Chechen Republic to a considerable extent, thereby contributing to the region's socio-economic development.
Background
The Gazprom Group implemented the Grozny TPP construction project in the framework of the capacity supply agreement system, as stipulated in the Russian Government's Order No. 238-r dated February 16, 2015, and Order No. 2636-r dated November 28, 2017.
The Group's CSA-based program envisages, inter alia, the construction and upgrading of generating facilities with the aggregate capacity of about 9 GW, including 17 combined cycle power units, 5 steam power units, 8 hydropower units, and 6 gas turbine units.
The Grozny TPP consists of two power units based on gas turbines and generators manufactured by Siemens. The first power unit was brought into operation in December 2018. The second power unit is equipped with the newest model of the gas turbine.
The TPP's construction process was particularly focused on integrating Russian technological systems and equipment, including automation and relay protection systems, dry fan cooling towers, exhaust stacks with an emission monitoring system, gas treatment and chemical water treatment equipment, and electrical components of switchgear.
Contacts for media
+7 812 609-34-05
+7 812 609-34-31
+7 812 609-34-27 
Contacts for investors
+7 812 609-41-29